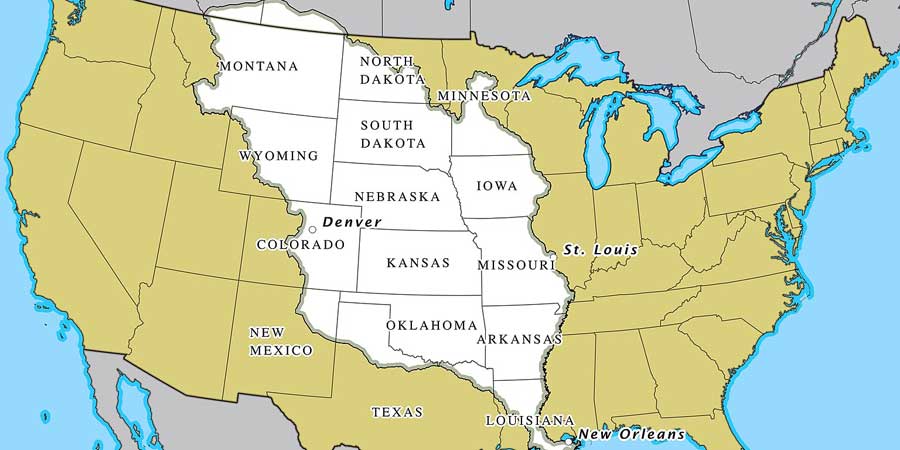 The True Cost of the Louisiana Purchase
The United States didn't buy a huge tract of land from France. It bought the right to displace Native Americans from that land.
---
Excerpt from the article…
---
The traditional narrative of the purchase glosses over a key fact. What Thomas Jefferson purchased wasn't actually a tract of land. It was the imperial rights to that land, almost all of which was still owned, occupied, and ruled by Native Americans. The U.S. paid France $15 million for those rights. It would take more than 150 years and hundreds of lopsided treaties to extinguish Indian title to the same land.
The interactive below, designed using a geodatabase built for an article in the March issue of the Journal of American History, maps the long history of the Louisiana Purchase for the first time. It tracks 222 Indian cessions within the Louisiana Territory. Made by treaties, agreements, and statutes between 1804 and 1970, these cessions covered 576 million acres, ranging from a Quapaw tract the size of North Carolina sold in 1818 to a parcel smaller than Central Park seized from the Santee Sioux to build a dam in 1958.