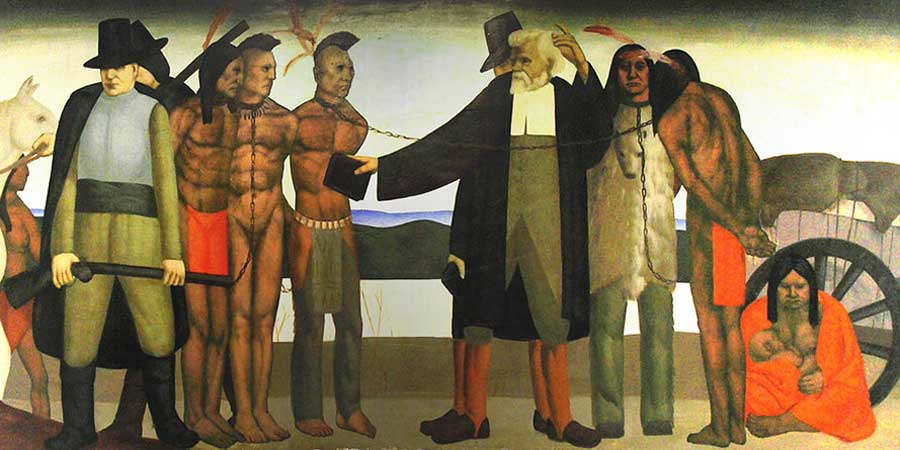 Colonial Enslavement of Native Americans
---
Excerpt from the article…
---
A study by Brown University historian finds that Native Americans who surrendered during King Philip's War were sold into slavery, with long-lasting effects. …
While natives had been forced into slavery and servitude as early as 1636, it was not until King Philip's War that natives were enslaved in large numbers, Fisher wrote in the study. The 1675 to 1676 war pitted Native American leader King Philip, also known as Metacom, and his allies against the English colonial settlers.
During the war, New England colonies routinely shipped Native Americans as slaves to Barbados, Bermuda, Jamaica, the Azores, Spain and Tangier in North Africa, Fisher said….
English communities objected to letting natives who surrendered simply go free, and housing and feeding them was complicated, so often captured and surrendered Native Americans were simply sold into slavery, both overseas and within New England, or forced into servitude for limited terms within English households. In addition, native communities were asked to pay an annual tribute of five shillings per male "as an acknowledgment of their subjection" to the government of Connecticut, according to the study.