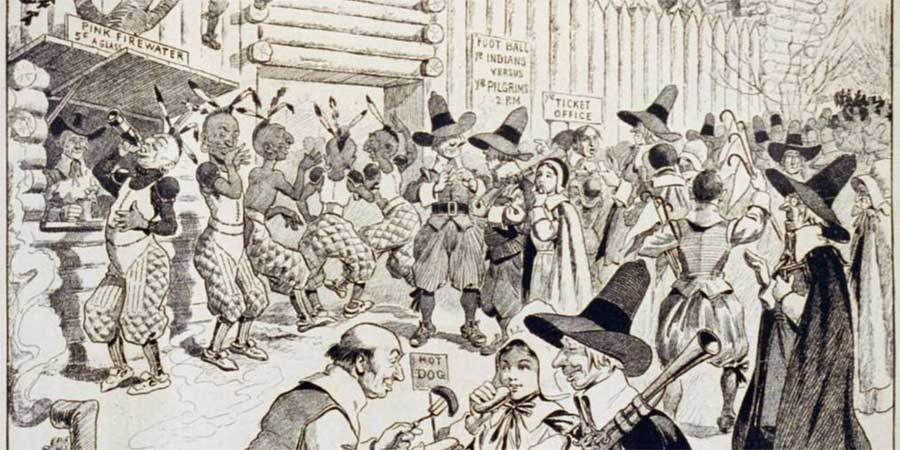 Thanksgiving Is Another Reminder
---
Excerpt from the article…
---
The absence of Native perspectives in American history books and classrooms has been remarked on for over 50 years. Will it ever change?
In a December 1862 letter to the Senate, President Abraham Lincoln ordered the execution of 39 Sioux citizens. In 1851, the Santee Sioux had ceded the land known as Minnesota to the United States in a pair of treaties, in exchange for a constant supply of services and wares to be provided by the Bureau of Indian Affairs. Like countless treaties signed by the U.S., the agreements were not honored. …
Ten months later, Lincoln signed another letter. This one was a proclamation: As of October 3, 1863, the president, hoping to bring a symbolic sense of calm and joy to a nation torn in two by the still-raging Civil War, declared the fourth Thursday in November to be "a Day of Thanksgiving and Praise." Never mind the true history of the day Lincoln sought to memorialize, which, aside from its first peaceable but fragile iteration, had twice commemorated the slaying of Wampanoags in battle.